Brett Goodroad: The Letter
Opens December 9,  2–5pm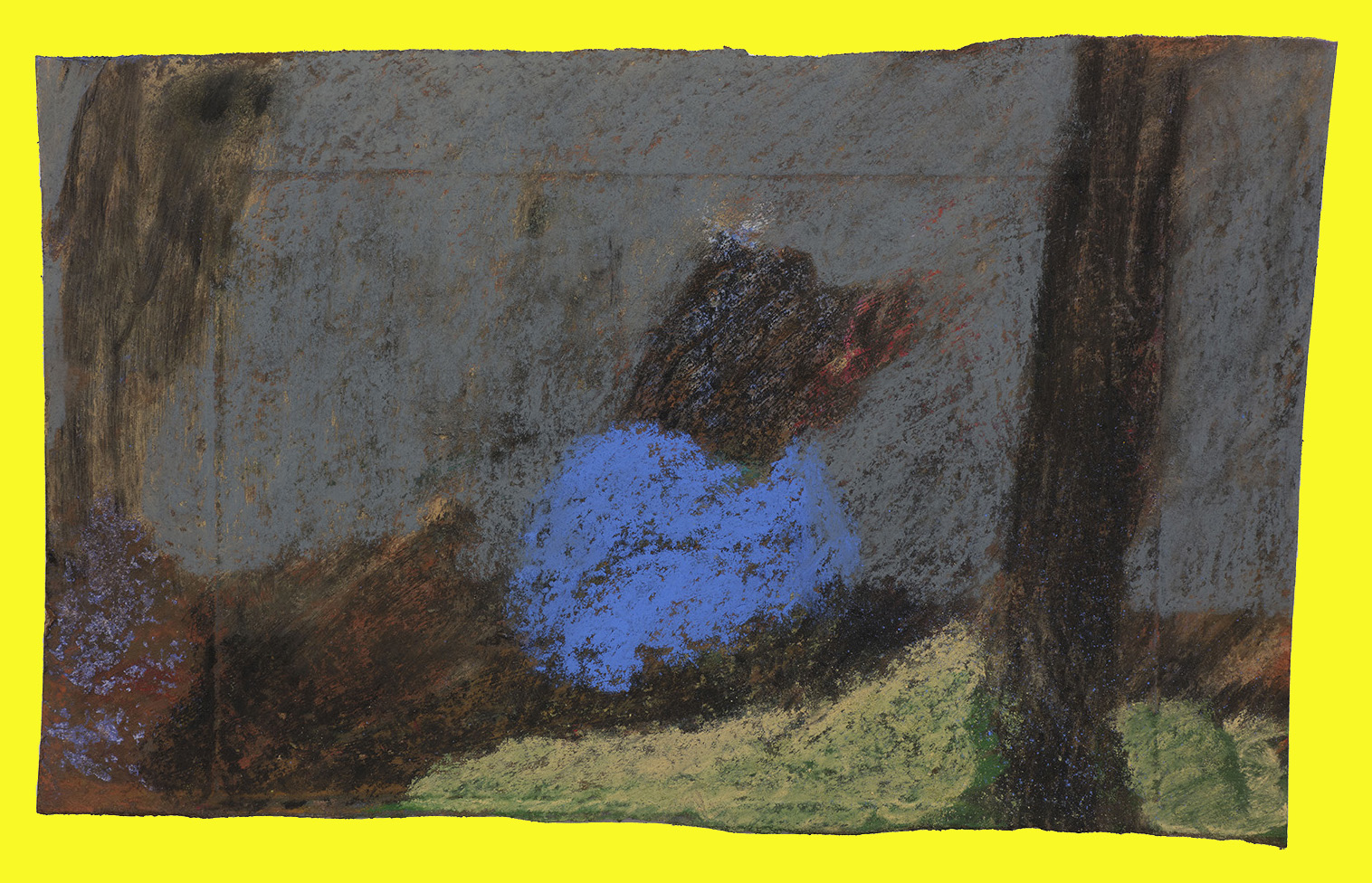 Untitled, 2019-2021
Pastel over monotype on paper, 7 ½ x 12 in.
A longing letter began t, a long sentiment or burst. T lingered, eye cast shadow canoes, ripples like leaves, world as embrasure, t dalle, t cadence, T. She who they t become as any edge, paen ridden, silt. Tell my bell t, tell my tolling be brim, be sill, be chin resting wind over field. Always yearn knowing t? Why? Be my stirring, be false adumbration and tick down like c would, your crew kithing round you.
Cushion Works is pleased to present a new exhibition of artworks by Brett Goodroad.